About SIBL
The Singapore Institute of Building Limited was incorporated in 1981 to be The Professional Institute in Singapore for Qualified Professionals engaged in Building practices in a managerial, technical or administrative capacity in the development, construction and maintenance of buildings, including those who are engaged in academic research and teaching.
Learn More about Us
Enterprise Members
The Board welcome companies in the business of building and construction including any other business entity in the Built Environment Industry for at least three (3) years in business, both in Singapore and Overseas
Sponsors
SIBL is a Professional Institute, we welcome sponsors and donors to support our initiatives to champion causes for the Built Environment Industry.
For enquiries on sponsorship, please contact our Secretariat at 6223 2612 or email to info@sibl.com.sg.
Aceplp.com Pte Ltd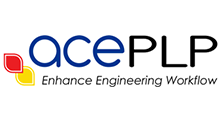 AcePLP offers BIM, CAD, Coordination and Planning Services for the Architectural, Engineering and Construction industries. Our engineering workflow services are useful for contractors, consultants and facility owners and is customisable for every building and infrastructure project.
Website: www.aceplp.com.sg
Email: enquiry@aceplp.com.sg
Ashington Asia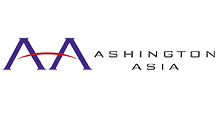 Ashington Asia is a leading professional services and advisory firm performing both domestic and international consultation work. Through our team of professionals providing expert advice, pre and post contract management support, dispute guidance, expert testimony, forensic accounting and expert commercial advisory across all sectors of the energy, oil and gas, construction and engineering industries.
Website: demo2.glowhub.com.sg
Email: info@a_ashingtonasia.com
Builders Hub Pte Ltd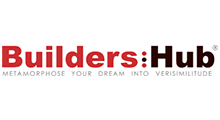 The company was incorporated in 2005 as a building, construction and private real estate solutions developer in Singapore. Builders Hub is registered as a Design and Build Company in Singapore. Builders Hub provides one-stop solutions through end-to-end services for the customers. It provides unique and quality designs customized to their customers' needs. It also invests in technology and automation to provide modern and efficient services. The company also prides itself on its cost-saving service commitment to their clients, a personal touch in the design projects, and a transparent service for clients.
Website: www.buildershub.com.sg
Email: info@buildershub.com.sg
Eldan Law LLP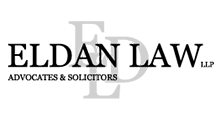 When Edwin, Lawrence and Daniel decided to do what they do best – in a brand new way – Eldan Law LLP was born. Founded in January 2010 as a boutique litigation firm with specialist emphasis on construction & engineering and intellectual property disputes, Eldan Law has fast grown into a full-service firm with compelling, creative partners and associates at the cutting-edge of their various specialist areas.
Website: www.eldanlaw.com
Email: -
Global School of Technology and Management (GSTM)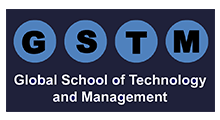 Global School of Technology and Management (GSTM) is a dynamic and learning institution dedicated in providing quality study programmes that are academically stimulating and a pathway to exciting and rewarding careers in the ever changing global economy.
Website: gstm.edu.sg
Email: -
GreenA Consultants Pte Ltd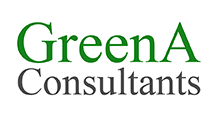 GreenA advocates various Green Building certifications globally, however with keen interest in developing countries in Asia and Africa – We believe Green Building should be accessible to all and not something of luxury. Other expertise: environmental/simulation studies, energy modelling and green material advisory.
Website: www.greenaconsultants.com
Email: enquiry@greenaconsultants.com
Kurihara Kogyo Co Ltd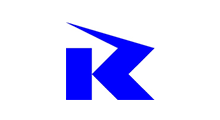 We are an electrical contracting company with over 95 years of experience and expansive track record of accomplished projects across different industries. We have progressively grown as a company from Japan and has established our presence in the region, offering total engineering solutions from planning, designing, material supply, erection, supervision, testing, commissioning and maintenance.
Website: www.kurihara.com.sg
Email: admin@kuriharakogyo.com.sg
Lih Ming Construction Pte Ltd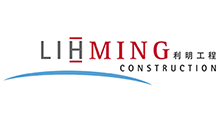 LMC offers comprehensive services designed to allow the Company to do whatever it takes to finish any contract. Some of these services include; design works, remodeling and alterations, permitting, site preparation, cement foundations, utilities installation and road reinstatement.
Website: www.lihming.com.sg
Email: general@lihming.com.sg
Nippon Paint (Singapore) Co Pte Ltd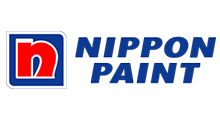 Founded in 1962, Nippon Paint (Singapore) Co Pte Ltd, Singapore's leading paints and coatings manufacturer, was established to deliver innovative products and services to protect and beautify Singapore's urban environment. We are a subsidiary of Nippon Paint Holdings (Japan).
Website: www.nipponpaint.com.sg
Email: customer@nipponpaint.com.sg
Reed Panorama Exhibitions (RPE)
ABOUT US PT Reed Panorama Exhibitions PT Reed Panorama Exhibitions (RPE) is a joint venture between the world's leading event organizer Reed Exhibitions and Indonesia's leading tourism, transportation and hospitality group of companies, the Panorama Group.
Website: www.reedpanorama.com
Email: Info@reedpanorama.com
RSM International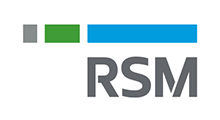 RSM in Singapore is a member of the RSM International network of independent public accounting firms providing assurance, tax and business advisory services. We serve internationally active businesses and companies aspiring to go global. - See more at: http://www.rsmsingapore.sg/who-we-are/about-us#sthash.dqxNcbXA.dpuf
Website: www.rsmsingapore.sg
Email: Info@RSMSingapore.sg
REC Solar Pte Ltd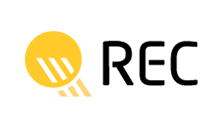 REC is the largest European brand of solar panels, with more than 15 million high-quality panels produced at the end of 2014. With integrated manufacturing from polysilicon to wafers, cells, panels and turnkey solar solutions, REC strives to help meet the world's growing energy needs. In partnership with a sales channel of distributors, installers, and EPCs, REC panels are installed globally.

Founded in 1996, REC is a Bluestar Elkem company with headquarters in Norway and operational headquarters in Singapore. REC's 1,800 employees worldwide generated revenues of USD 680 million in 2014.
Website: www.recgroup.com
Email: post@recgroup.com
Sphere Exhibits Pte Ltd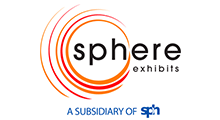 Sphere Exhibits - An exhibitions and events arm of Singapore Press Holdings organises over 40 trade and consumer exhibitions and events each year across Southeast Asia. Key consumer sectors include food & beverage, family and education, IT, electronics, gourmet and festivals to franchising, gifts & office supplies, food & beverage, manufacturing, building construction and facilities management for the trade sector. Additionally, SPHERE Conferences focuses on building conferences addressing core issues driving thought leaderships.
Website: www.sphereexhibits.com.sg
Email: sphere@sph.com.sg
Urban Office Concept Pte Ltd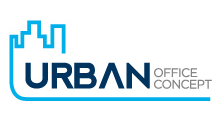 Having been established for 10 years, UOC is more than just manufacturer of office furniture and chairs. We deliver excellence to customers through our customised products within short lead time and all products are warranted locally. Some of our satisfied clients are: Changi Airport Group, HGST, M Hotel, etc.
Website: www.urbanoc.com.sg
Email: info@urbanoc.com.sg